Appointed Honorary Chair of 2018 Sign Expo Canada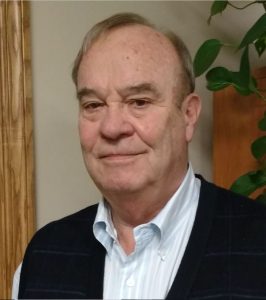 We are pleased to announce that Peter Brimmer of Gemini Canada has been appointed as the Honorary Chair of the Sign Association of Canada's 2018 National Tradeshow, Sign Expo Canada.
Peter was introduced to the sign industry in 1992 after working in the forest products industry with CIP and MacMillan Bloedel for 15 years. He joined Gemini Canada that year and, back then, Gemini Canada was a very small company servicing mostly local Ontario sign companies. Peter's guidance and insight have contributed to Gemini Canada's continued success.
Peter is a long-time Sign Association of Canada supporter. He's a former board member and President of the association. These days, regardless of his retirement, Peter continues to work within the sign industry and Gemini Canada. His expertise and knowledge of the industry is exceptional and we look forward to welcoming Peter at our annual Sign Award Ceremony at Sign Expo Canada on September 21st, 2018.