Signs and your Business
Have you considered the impact that your sign has on your business? The web site linked below discusses signs, what they can do for your business, and how they can be used to your advantage. A checklist for ordering a business sign is also provided.
Signs are one of the most efficient and effective means of communication. Signs help people find you, they reach people who are passing by your establishment, they present an image of your business. In short, signs tell people who you are and what you are selling.
Signs are such a powerful communication medium that it is difficult to estimate the extent of their influence. Other media require the directed attention of the person receiving the message. Signs, however, can convey a message while creating a mood or feeling of atmosphere. It is not necessary for people to give full attention to your sign in order to derive meaning from its presence.
Checklist for Ordering a Business Sign
Before you select a sign for your business there are several things you need to consider. A competent sign company in your area can help you with the answers to some of these questions if you are unsure how to obtain them.
Who are your customers?
How do you get information on potential customers?
How are you going to communicate with the customers?
What are you trying to say?
What image are you trying to portray?
How much should your sign cost?
Signs communicate in a shared environment
For detailed information click here.

Sign Industry Resources
Detailed information on the following topics can be found on SBA's Web site in the signage section:
Why Use Signage
Frequently Asked Questions
Types of Signage
Legal Considerations
Understanding the Value of Signage
Glossary/Resources
Obtaining your Signage
Sign Gallery
For information from the United States Small Business Administration regarding "Signage for your Business" please click here.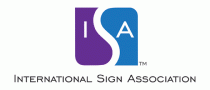 International Sign Association
707 North Saint Asaph Street
Alexandria, VA 22314-1911
Phone: (703) 836-4012
Fax: (703) 836-8353
Web Site: www.signs.org
For more information on ISA please click here.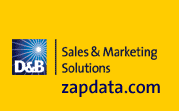 United States Sign Industry Statistics
For information from Dun & Bradstreet please click here. Register for free, then;
Select Industry Reports (Upper Right side of web page)
Select (20-39) Manufacturing
Select (39) Miscellaneous
Select (3993) Signs & Advertising
Select the Industry Report you need information on

Industrial Fabrics Association International – IFAI
IFAI is a not-for-profit trade association comprised of member companies representing the global specialty fabrics marketplace.
IFAI invests its revenue to advance the industry and support member companies.

csae/scda
The Canadian Society of Association Executives promotes the value of not-for-profit organizations in Canada by reinforcing and advancing the excellence and professionalism of its members through relevant education, advocacy, information and research.
Save