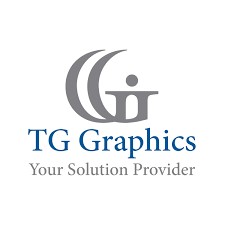 HISTORY
Founded in 1981, TG Graphics started selling personal computers to the general public. In the late '80's, the focus of the business changed when TG Graphics became one of the first Roland distributors in Canada. Over the past 37 years, TG Graphics witnessed the massive changes in the industry and their objective has continuously been to help their customers overcome and strive in this rapidly evolving industry. In order to achieve this goal, TG Graphics has continuously added equipment, supplies and knowledgeable staff to help small and big shops stay competitive.
EQUIPMENT
Today, TG Graphics sells the widest range of equipment in the sign and graphics market in Canada. However, what sets them apart is their ability to not only sell but properly install and support their customers with their team of 10 highly trained and experienced technicians. Their objective is to ensure that your staff knows how to maximize the use of the machines and to minimize your downtime. The following is a list of big brands manufacturers who have entrusted their product to TG Graphics' highly qualified sales and technical support team:

SUPPLIES
TG Graphics list of supplies has also grown considerably over the years. In this highly competitive environment, they strive to offer customers what they want most which is highly competitive pricing, quick delivery and a team willing to provide sound advice and support. The following brands have given TG Graphics the mandate and the opportunity to do just that.

LOCATIONS
In order to better serve their customers, TG Graphics now has 4 offices in Canada: Montreal, Mississauga, Saskatoon and Calgary. Each facility has a showroom and a fully stocked inventory. TG Graphics recently made a significant investment when it moved it's Ontario operations to a new state of the art facility in Mississauga. This new facility boasts a 2,000 s/f showroom where customers can schedule personalized demos on a huge range of large equipment such as flatbed UV printers, flatbed cutting tables, commercial roll to roll cutters, dye sub printers and calendars, automated sewing/welding systems and much more.
TG Graphics wishes to thank all their customers for their continued support over the last 37 years. Visit TG Graphics' website to learn more about this company: www.tggraphics.ca