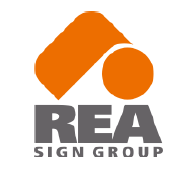 We are currently looking for an individual with experience in sign design, production and vinyl graphics and is familiar with CNC operations. Previous sign experience is preferred.
Qualifications:
Strong working knowledge with FlexiSign, Corel and Adobe
Must be able to create files to operate vinyl cutters, digital printers and CNC router
Strong written and verbal communication skills
Minimum two years' experience in CNC Router operation
Programming CNC using Enroute or V-Carve is a mandatory skill for this position
Sign fabrication experience will be an asset, but not mandatory
Preparing files and drawings for production
Knowledge of basic math and practical geometry skills
Setting-up tools, attachments, and other maintenance of the router and other equivalent machinery
Keeping stock inventory to determine on hand material
Team Player and must be able to work well under pressure to meet deadlines.
Work Conditions & Physical Capabilities:
Physically demanding, with a combination of sitting, standing, walking, bending, crouching and kneeling throughout the shift
Must be able and willing to work with a variety of materials
Heavy lifting (50lbs, multiple times per day)
We offer:
Full time position with guaranteed hours
Pay rate determined on experience
Individuals will be able to join our premium Health Benefits Plan after 3 months
If you would like to be part of our team, please submit your resume to careers@reasigns.com